Our little boy is having so much fun in California with my parents and sister. It makes me homesick and sad that i cant be there to have fun with him. Pax went back to Cali with my mom on January 21st. I know that i've mentioned this in a different blog post. But i thought id touch base on it. He was only supposed to be with her for 9 days while we packed our Utah house and moved. The plan was for me to join him in California and to have this baby there.... But things changed drastically at my dr's appointment the next day. So here we are 2 weeks later and i'm missing him more then anything. Him going to Cali was actually such a blessing and still is.. its just so hard being away from him. This is my second time being away from him since he was born. The first time was when we went on an 8 day cruise for our 3 year anniversary. Im not a fan AT all on leaving him or him having sleep overs. I like him with me. I like to be with him. He's my baby. So this whole 14+ days is killing me. It comforts me knowing that he is having a blast in Cali though. I mean its bittersweet cause i wish i was there to enjoy it with him... But i cant be. And its not realistic for him to be here. Or for me to have my mom bring him here and wait with us till we have this baby... she has work and a life too. He would totally be neglected here with me :( And lets face it, he deserves to be happy. Im fine sulking, and being alone all day but Pax... no way. His happiness is more important to me then my own. He gets to go to the park everyday, to play with his cousin everyday, to go to the sand dunes (which he LOVES) and to just be loved on all day. Like i said, he deserves to be happy. There is no way i could fulfill that for him right now. So i'm so grateful for my family and friends in Cali who have taken time from their lives to make sure he is happy. It means the world to me. With me being on bed rest, his life would not be as fun as these pictures i get daily. We FaceTime once a day (except for when he was at the dunes) Im SOOOO happy to have FaceTime! Seriously, i would die without it. Look at how much fun he is having.
Play date at the kid area in the mall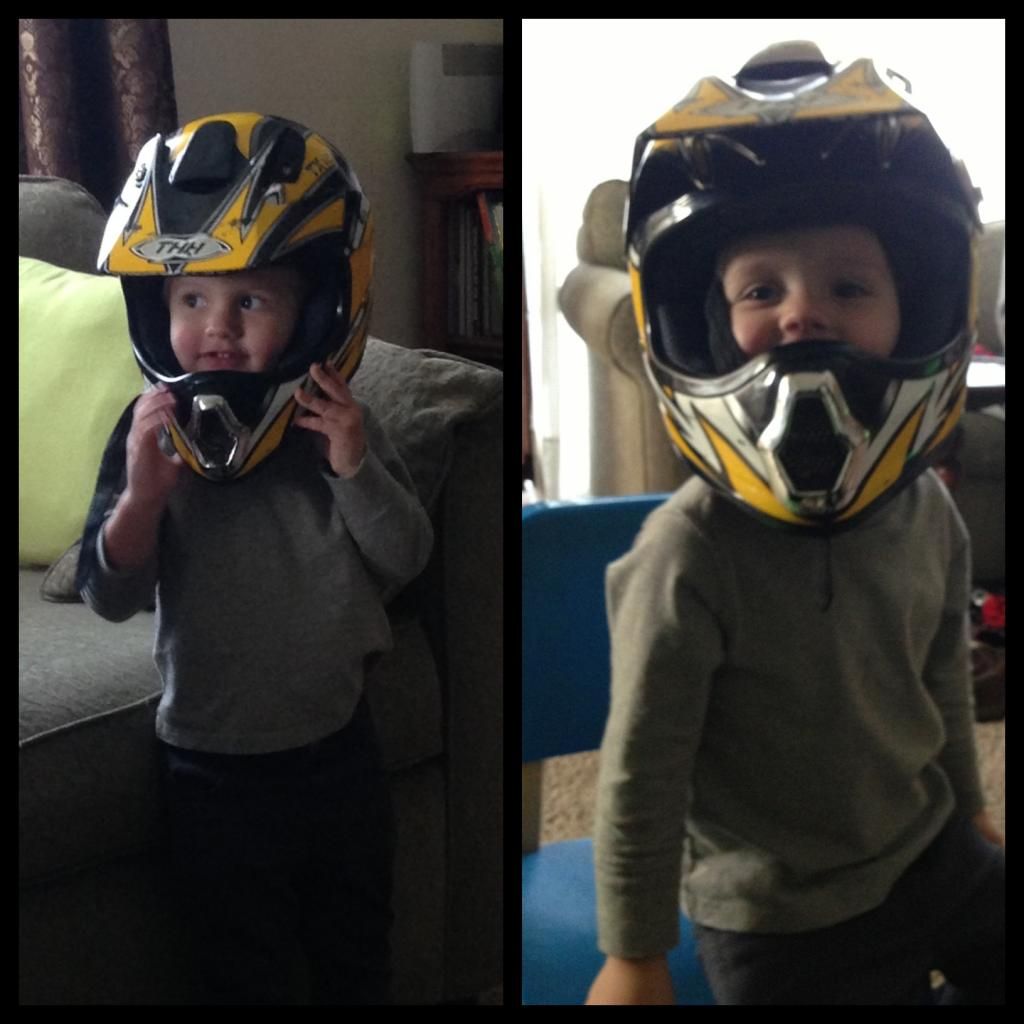 Pax and his new helmet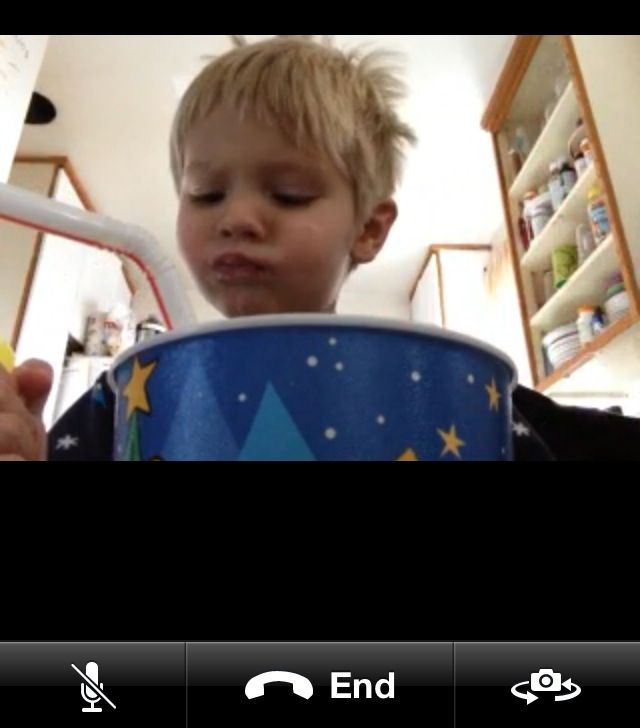 Facetiming for breakfast
Pax at the sand dunes
He LOVES the dunes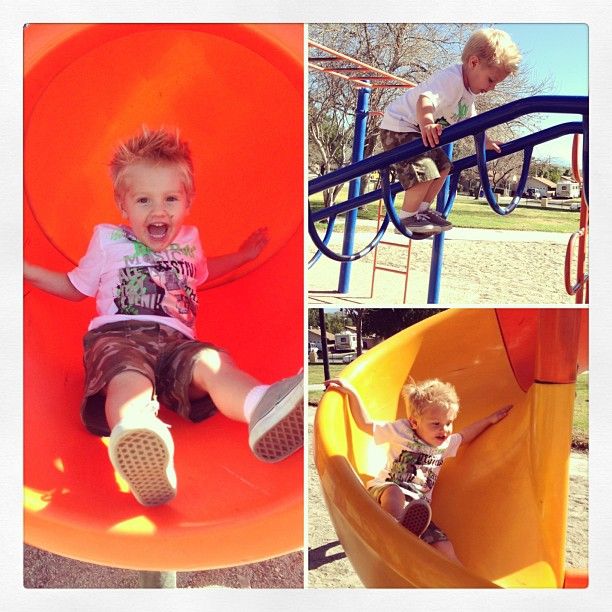 Play date at the park
And my mom and sister just started potty training him. Hopefully this time works. i'm kind of sad that i cant do it, but ill have Maddox and the rest of our kids to potty train... maybe haha. The first time with potty training Pax was AWFUL!!! But he's ready now and i'm grateful that i have family to step up to the plate and do it for me. THANKS MOM AND SISTER!
A selfish part of me wishes that this baby would come sooner, so that i could have Paxton come home. Im counting down to 35 weeks so that my dr will just schedule the delivery.... (and she might not. It could be longer or less. Just depends on my condition) But still, i've been secretly hoping it would just happen already. And when i mentioned this to the hubs, i think he got a little upset with me. Why would i wish for our baby to be born so early?? Especially when Pax is clearly fine in California. Its selfish i know, but come on. I just miss him!! And im sure, any mother would agree. When i explained myself, he understood. He misses Pax just as much as me... i think.. just kidding. haha. But really, Our home has had a completely different feel to it the last 14 days. NOTHING makes a home more "homey" then having children in it.