Whelp, we got the call and we are officially moving to Arizona!! My husband had a job interview January 3rd in Deer Valley, Arizona. This job is another flight instructing job BUT they guarantee 80-100 flight hours a month... Here at the Provo Airport, he gets maybe 20 a month. So this is a great opportunity for him to build his hours faster so he can apply to the airline! He has about 850 hours and just needs 500 more! At this new job, he will earn that in about 6 months whereas here in Provo, it would take over a year. Not to mention its higher pay and has full benefits! We are SO excited! We were told that he would either start February 4th or March 4th... (remember, Ive been scheduled to deliver March 25, if i dont get preeeclampsia.. if i do, ill deliver the first week of March at 36 weeks again) So we have been stressed with what to do. Whether Marc goes and i stay here... Whether we pack up and just go... All sorts of different ideas... Also, finding a new dr when im so far along is so stressful! I LOVE my dr. She knows me, knows my history and this pregnancy has been worse then last so shes helped me out A LOT! But anywho, Marc got the call and they want him to start February 4th. When we found out, that gave us 12 days to pack and be out of hour house. We will leave Utah on the 30th. Kind of bittersweet but we are ready to say goodbye to this nasty, cold weather! We have been looking at houses to buy and are so excited to be settling down!! We cant wait!
And the packing has begun!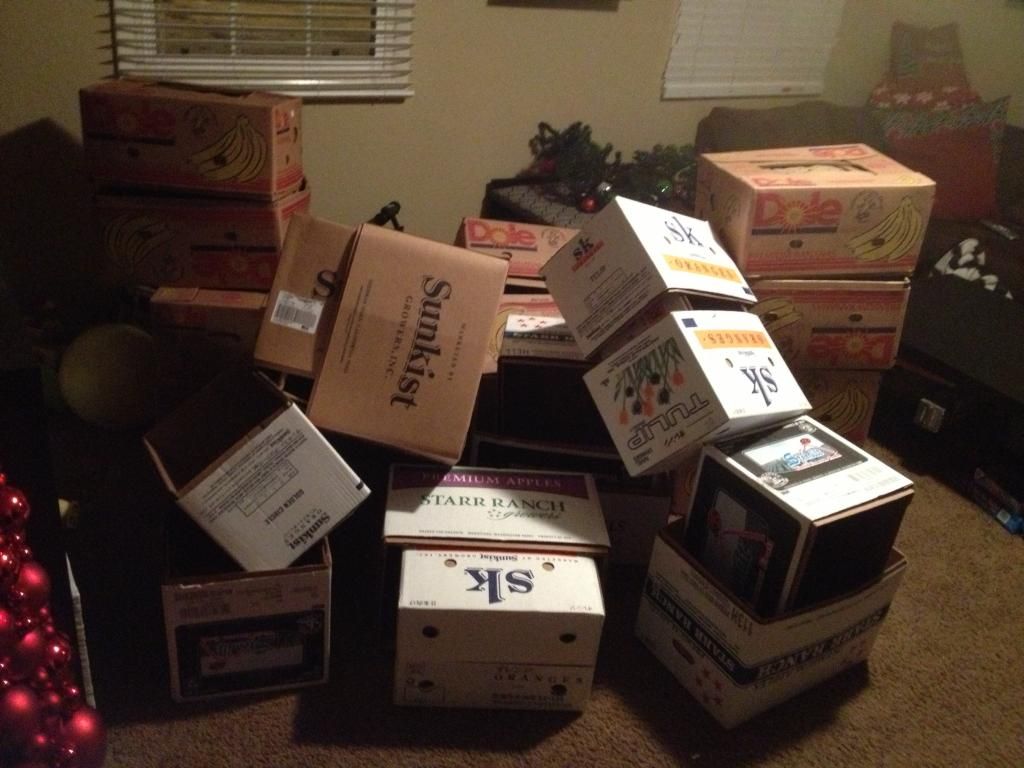 Yes, christmas decor is still up! whoops!