Paxton is home! He got here Wednesday night! Oh, hes SO big! Ive missed him! We had a blast before i was scheduled for delivery on Sunday! i did not follow drs orders on bed rest.. oops. Thursday,
Brian Durr came into town!
Then
we shopped for some last minute things. Brian also took Pax to ToysR'Us for a gift and some boy time! Friday, we went to Provo Beach Resort to let Pax have some fun. Then after, we went and ate at Tucanos for lunch since Marc had a birthday voucher. Then we went home. I was exhausted! Saturday, my in-laws came to town! So we ate at Texas Roadhouse on Saturday night to celebrate Wayne and Marc's birthday. Then we went back to our house and opened presents and hung out till about 10:30pm... Bad idea since i was delivering the next morning!! We didnt document with many pictures, darn it. But we did get a couple here and there.
Marc with Pax for the first time in 6.5 weeks!
Me with Pax the next morning!
Heres Pax Friday morning. New Mickey and his black dress shoes on.
Here we are at Provo Beach Resort. 36 weeks and 6 days!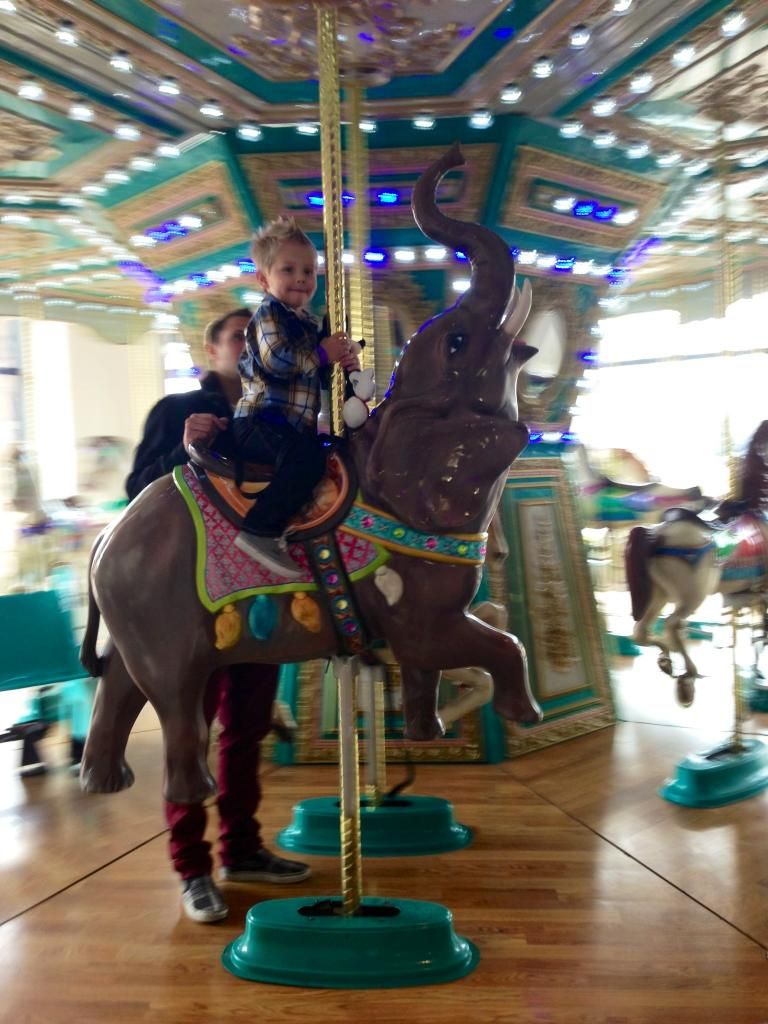 He loved the elephant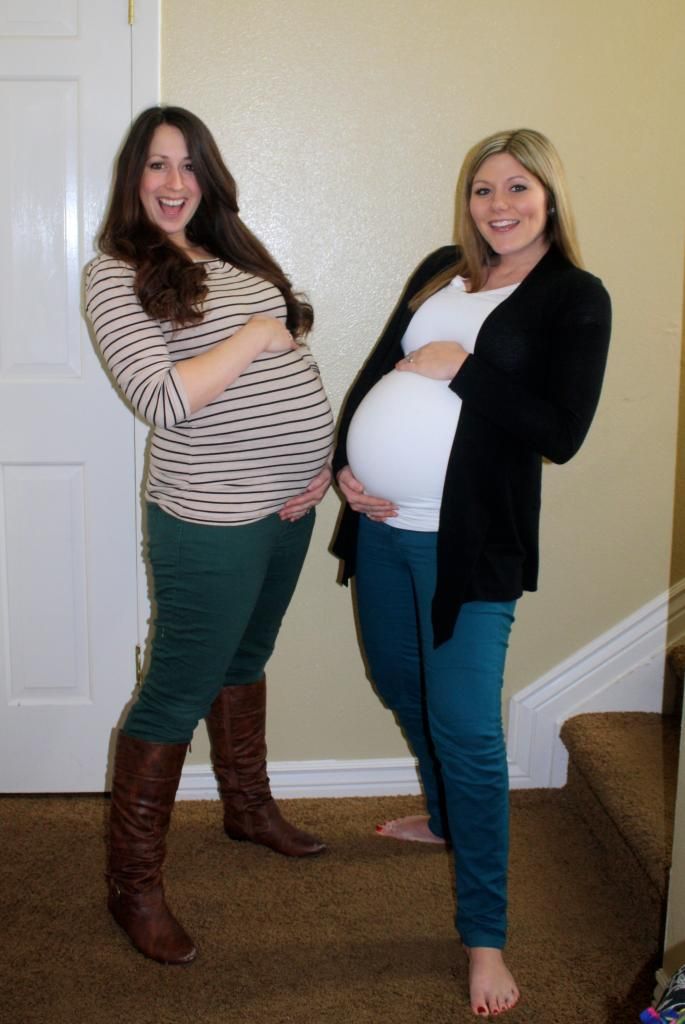 Me and my cousin Nikki Saturday morning. Her due date was the 11th and my due date wasnt till the 30th! We thought she would have Elijah before i had Maddox! Buuuuut thats not how it went!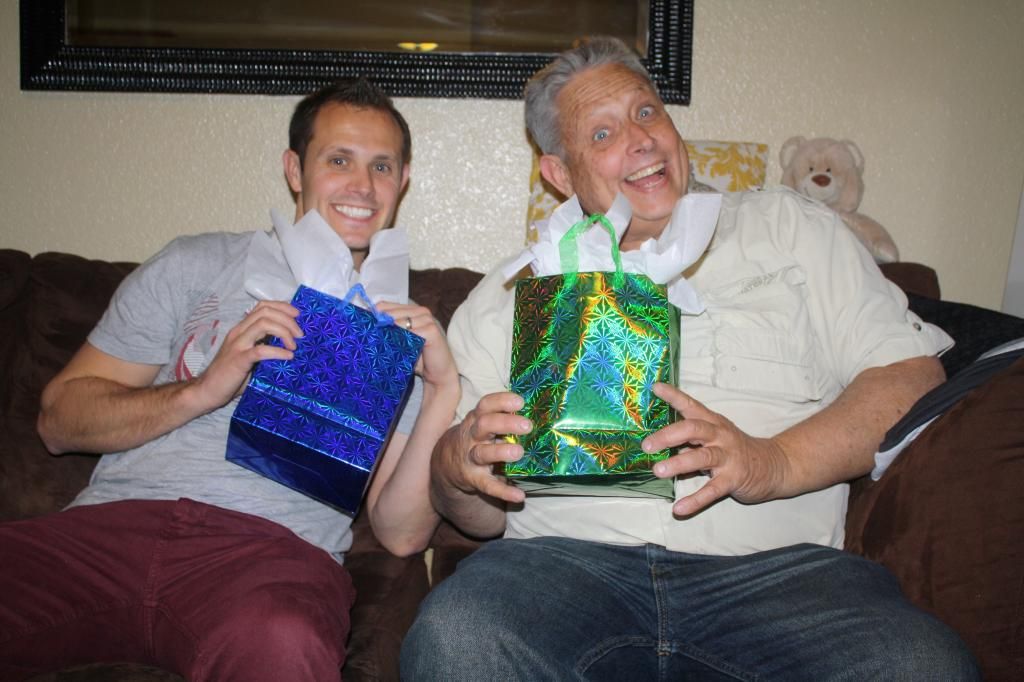 Marc and Wayne with their gift from me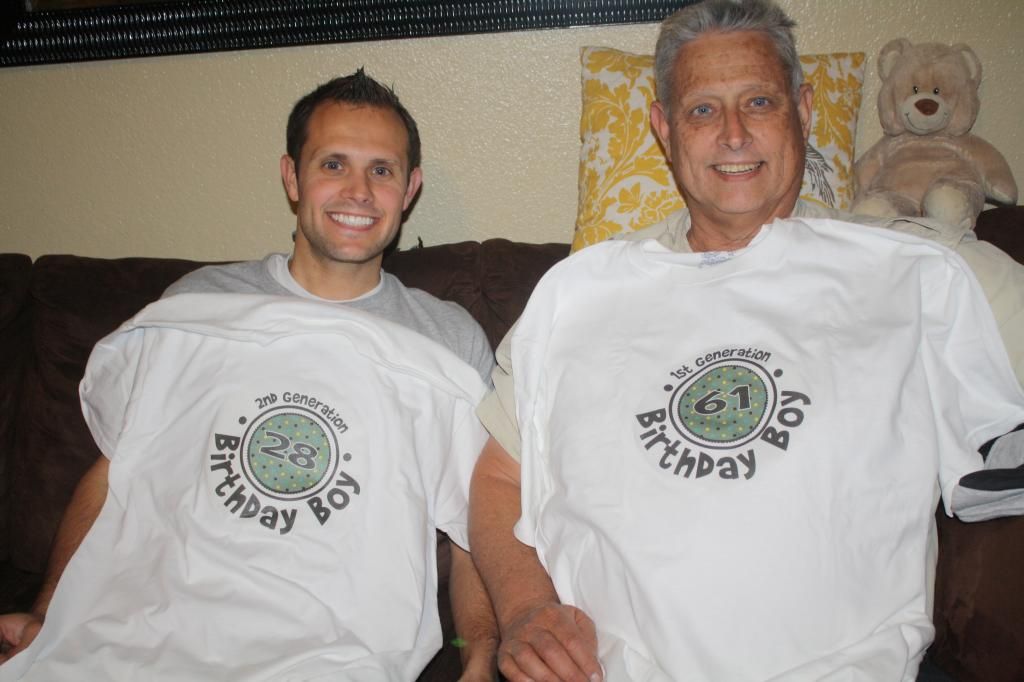 Matching shirts! (they were born on the same day!)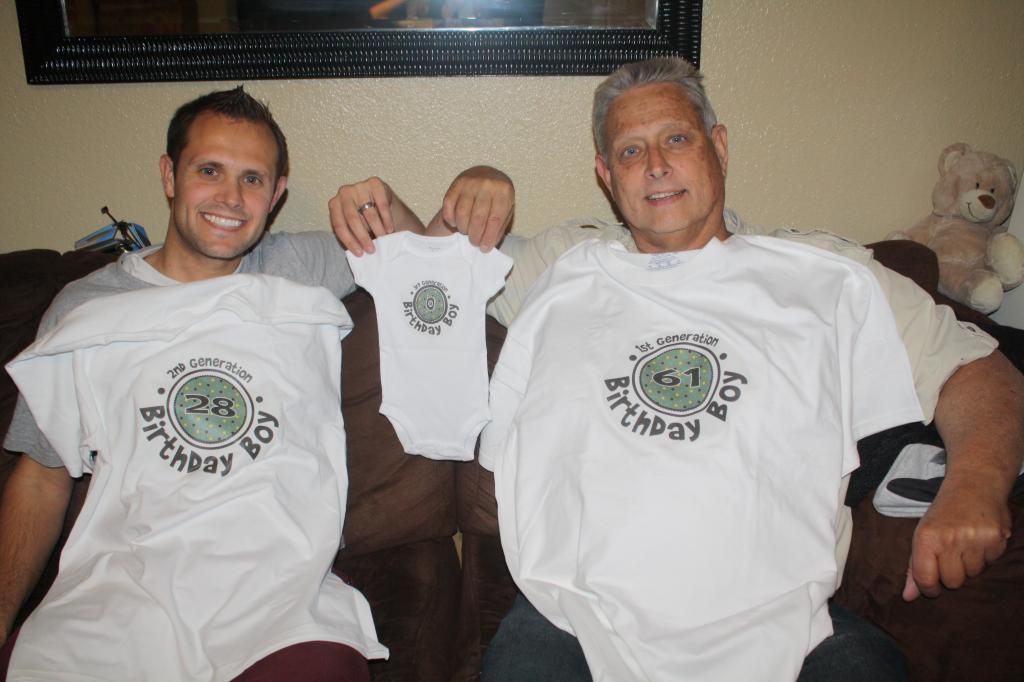 And now all 3 of them will be born on the same day! SO i HAD to make matching shirts!