We had a free night as a whole family so we decided to head up to Cornbelly's Pumpkin Patch at Thanksgiving Point. We didnt go last year, i dont remember why but man, i love that place! We went on a tractor hay ride, bought some pumpkins, played in the kid area and We took a ton of pictures but i didnt put all of them on here. Here's a couple from it.
Marc and Pax infront of the tractor we rode on
Pax and i
Marc and Pax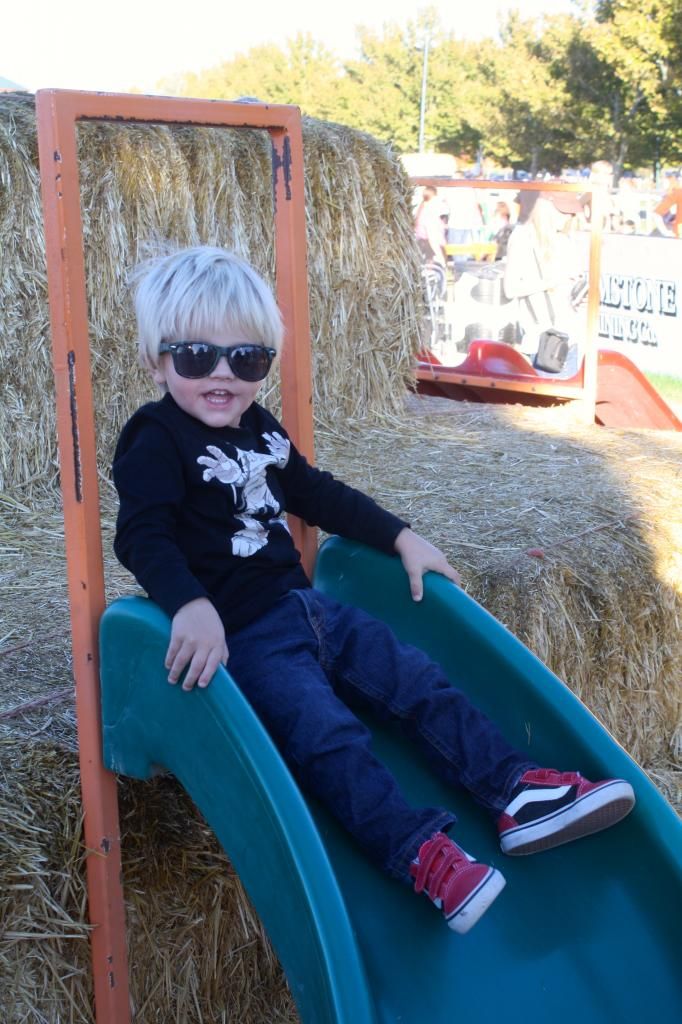 Pax sliding down the slides
We went through it pretty fast because Marc had a night flight he had to get back to the airport to do. So we had about an hour and a half. We hit up Taco Tuesday at Del Taco afterwards! Such a fun family night!